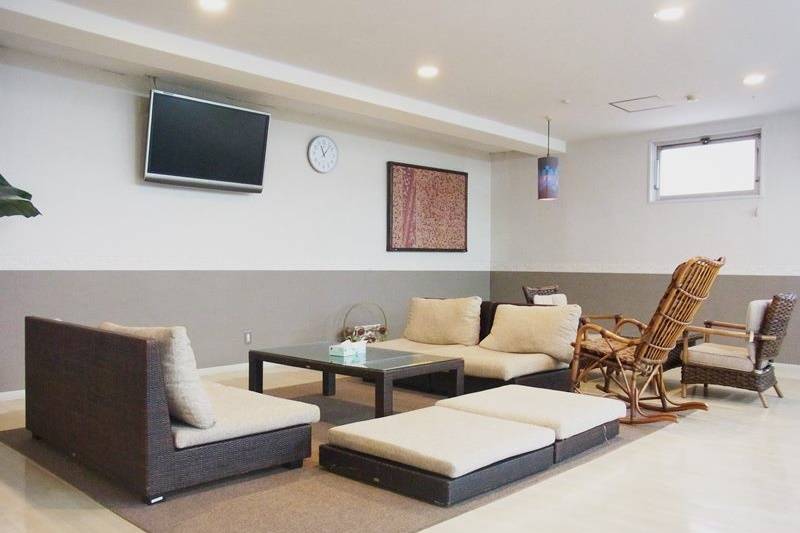 ¥55,000 - ¥100,000 vacant
JR Sobu Line Line SHINKOIWA Station 8 minutes on foot
It is only a brief trip to Tokyo Station, Akihabara or Shinjuku.
Adress
Shinkoiwa Katsushika Ward, Tokyo Tokyo
number of rooms
163
THE BEST CAMPAIGN OF ALL TIME. We have a special campaign celebrating the lifting of the State of Emergency in Tokyo. The special campaign is limited to 10 single and double rooms. We will not post the details of the campaign online, but suffice it to say, those who visit us in person to check the rooms will be pleaseantly surprised, and will want to sign a contract immediately to secure one of these deals.
This cool international community residence is so cool, it should be recreated on Netflix
DK House Shinkoiwa is one of the first International Shared Houses in Tokyo, and one of the largest. It has a tried and tested management style that encourages long-term living for professionals and students, but a smaller number of short-term rooms are available. We are a vibrant community of English-speaking Japanese and Japanese-speaking foreigners, and we have interesting events on a monthly, sometimes weekly, basis. The Shinkoiwa area is very convenient, with just about everything you need, and the prices are reasonable.
Common facilities
| | |
| --- | --- |
| Living | TV, Sofa, Game, PC |
| | We have so much stuff it is impossible to write it down. From shamisen to smoke machines, from pingpong tables to garden patio furniture, from scanners and printers to free bicycles. |
| Kitchen | microwave, microwave_oven, rice_cooker, dish, pot, kitchen_utencil |
| | We buy new frying pans every month. We have just about everything you need for cooking, including cookbooks in English and Japanese. There is a 2 door fridge in every room. |
| Bath | 10 |
| Shower | 10 |
| Lavatory | 1 |
| Washroom | 1 |
| Washer | 10 (pay) |
| dryer | 6 (pay) |
| Other | This is a large scale sharehouse with multiple restrooms, laundry rooms and shower rooms. They are cleaned daily. |
| Bicycle parking space | 1 (pay) |
| Motorcycle storage | - |
| parking area | - |
| Internet | Yes |
| Note | WIFI in every room and the common areas. This is included in the fees. |
Rule
| | |
| --- | --- |
| Cleaning | Staff: 7 times a week |
| Friend's accommodation | Yes |
| Note | There is a sign in procedure for guests, and rooms are available for rent for visitors. |
Other
| | |
| --- | --- |
| Convenience store | 2 min |
| Supermarket | 5 min |
| Drugstore | 5 min |
| Note | There is a shopping arcade, Lumiere, that is quite lively. You can buy averything from poodles to Portuguese wine, and eat excellent cuisine from 13 to 14 countries. |
Cost Aspect
| | |
| --- | --- |
| Initial cost | 100000 |
| Deposit | 20000 |
| Cleaning charge | 0 |
| Insurance fee | 0 |
| Contract term | Three months to one year |
| Guarantor company | |
| Parsonal ID | Required |
| Cosigner | |
| Japanese conversation skill | |