Everybody's idea of happiness is unique.
But, somewhere we all connect.
Share Park focuses on "Creating Value," introducing share houses with the best quality of life.
Creating new community by sharing.
Life in a share house.
Everyone loves looking for new places, new life. Moving out by yourself could be costly and lonely…but, then sharing a room with a friend is not always as fun as it may sound. So where do you go? That's right, share house. With much lower cost, you can enjoy a top notch lifestyle, with the management always there to fully support you. Share houses are growing rapidly in Tokyo with people of all backgrounds living.
Point of curiosity 1


Are share houses really cheaper than regular apartments??

First things first, the rents are cheaper. Share hosues are usually fully-furnished, reducing costs of buying your own furniture, as well as moving costs. If you need anything at the house, you can always chip in money with other residents and buy it for the house.
Apartments / Condominium
Room share
Share house
Intial cost?
Security deposit, key money, brokerage fee, key exchange fee, etc.
Deposit, contract fee, 0 yen to 1 month rent
Running cost?
Sign up for utilities and internet by yourself.
One person signs up for utilities and internet.
Or split between roommates.
No deposit, contract fee, or utility sign up.
Shared basic fee with other residents.
Cost of moving out?
Cleaning fee drawn from the deposit. Including the plumbing fee, moving out costs are relatively high
Low cleaning fee, no plumbing fee.
Facilities?
Arrange the furniture and electronic appliances on your own.
Furniture, electronic appliances and cooking utensils provided.
Point of curiosity 2


What facilities are provided in the common space?

The common space at the share house is fully-eqipped with all the facilities you need. Things that one normally would not have living alone. Bathrooms and eating space is shared, but the share house is built in a way that you would not have to wait. One important thing is to be considerate of the other residents and clean up after using.
Living room
Big couch, big TV, modern furniture, projector, game consoles, etc
Kitchen
System kitchen, island kitchen, cooking utensils, tableware, oven, mixer and so on. Some share houses also provide seasonings and cleaning goods.
Bathroom
Spacious bathtub, traditional styled shared bath in dormitories. Enough shower stalls to facilitate the residents./li>
Other spaces
Wooden deck rooftop perfect for parties, billiard table, fitness room, theater room, study room, soundproof room, etc.
Point of curiosity 3


Is there privacy?

There are private rooms and dormitories at a share house. Private rooms have locks providing enough privacy. While dormitories only have curtains, it may not be as private as the private rooms. On the positive note, dormitories are a lot more cheaper and gives you the opportunity to socialize.
Point of curiosity 4


Residents of the share house

On average, the residents of share house are office workers of 20-30 years age group. Most of the share houses are mix gendered, with 50 50 ratio. With people of different occupations, various ages and diverse nationalities, it is a perfect place to widen your knowledge over various aspects. You can encounter people that you may not be able to on normal basis.
Point of curiosity 5


Types of share houses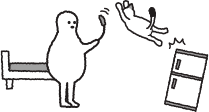 New or renovated buildings, dormitories or apartment type buildings or detached houses.
Share house experience could go two ways: small place with less people giving it a family atmosphere, or a big place with opportunities to meet many different people. Bigger houses also have female only floors, separate bathroom/toilet for men and women, and there is also a choice for female only houses.
Some share houses are concept-based. For example, Food themed share houses have fully equppied spacious kitchen, and a vegetable garden. Use it to host cooking classes, or experiment cooking different cuisine. International exchange themed share houses welcome a variety of nationalities. Hosting English speaking classes frequently, you also have a chance to learn other languages and cultures. Apart from the facilities at a share house, you can gain the knowledge people may not have.
It definitely is exciting to search for the share house that best matches your needs amd wants.
Point of curiosity 6


Merits and demerits

Merits
Cheaper than living alone
Safer! (security wise, natural disaster, times of sickness, etc...)
Opportunities to make more friends
Share appliances
Change of perspective living with people of all ages, genders and nationalities!
Beautiful interior, spacious living room, big bathroom; facilities hard to avail living alone
All daily necessities available
Demerit
Every resident may have their own ways of cleaning and setting things up
May want your personal space at times
Some people are not aware of the property size
May get loud sometimes
People you may not get along
Not suitable atmosphere
Share houses have both merits and demerits.
On the bright side, there are ample opportunities to meet new people!
Not just the location and rents, but to find something special, Share Park will help you find the best share houses.
Our staff is here to help you find your dream share house, so please feel free to contact us anytime.